Picking back up with my Mini Review series for #stayhomewithbags, today I'm sharing what became an unlikely it-bag a few years ago. Bag 18 of #stayhomewithbags is my Cult Gaia Ark Bag, which I bought back in 2017. At the time, this bag was all the rage, selling out often and quickly in this original version (there was a 1,500 person waitlist at one point). This isn't a bag that's a staple in your closet, it's a novelty bag that fits a specific purpose in your bag collection and easily turns into a talking piece. With summer around the corner (which I know will be far different from summers of the past), now is when this bag shines.
A few things about the Cult Gaia Ark Bag to note: as the name states, the bag is crafted from open-lattice bamboo forming a half-circle shape. This means you can not only see everything inside of the bag, but depending on the items you plan to carry, they could easily fall through and you'd lose them. You can't throw a receipt in here, or loose change, but you can plan this bag out to have a cool curated look – plus you can always put a pouch inside for your smaller items.
The bag was conceived in 2014 by new-at-the-time brand, Cult Gaia. It took two years before the bag would take over your social feeds, seen on style stars and influencers on Instagram, it was this major bump that gave the bag such momentum. The Ark was the first bag Cult Gaia's founder, Jasmin Larian created. Talk about a success story.
While the bag can be used, it's not very functional or carrier-friendly. You can't carry it under your arm easily because the structured bamboo will start to bother you after a bit, so I find myself shifting it around or handholding it by the top handle when I carry it. Though this bag is not as coveted as it once was, it's still a cool bag. Recently it was marked down majorly at a few sites, but on most it's sold out right now, however I found it on Farfetch for $108. Because I live in Florida, I'll always find plenty of occasions to carry it. Shop more Cult Gaia bags here or nab this one for $108 before it sells out!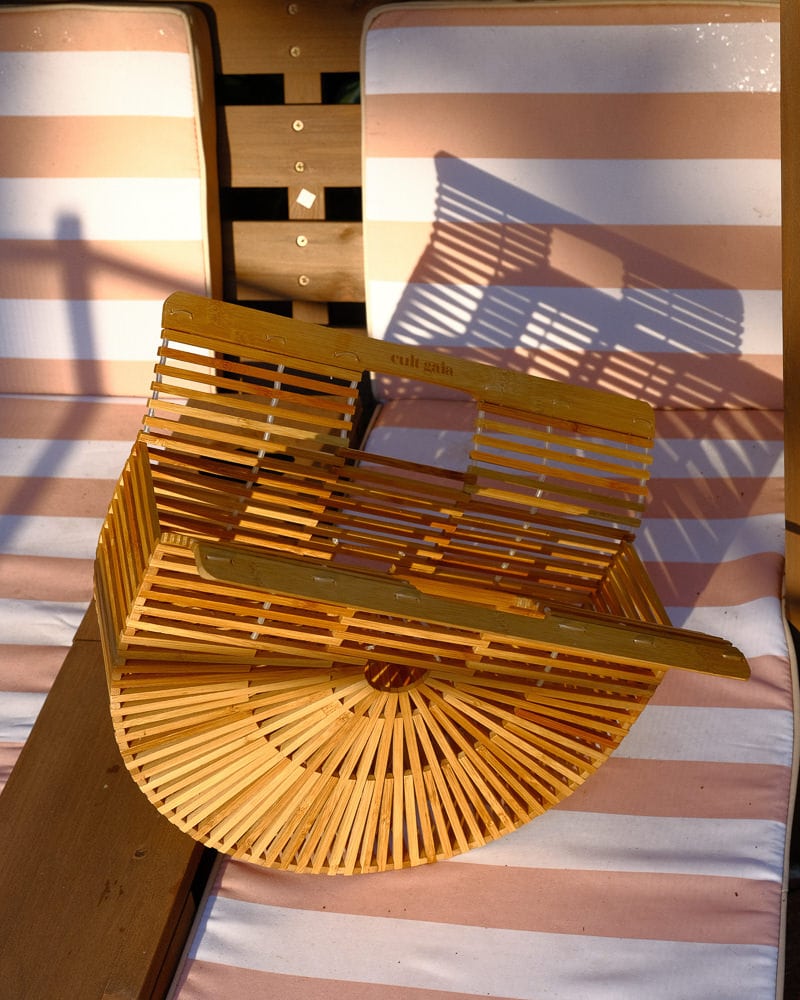 Watch my stories on this bag on Instagram here (you need to be logged in to view!).